People/Communication -
Dispute Resolution, Recruitment & Selection, Literacy, Numeracy and Psychometric Testing
Mentoring and Mediation -
Grievance, Disciplinary and other Employment Law issues as well as 'soft skills' i.e. Time Management, Performance Reviews and Stress Management.
Generalist HR -
Employment Contracts, Staff Handbooks, Job Descriptions, Reviews, PIPs, 360 Degree Surveys, Stress Audits
Business/Change Management -
Restructuring, Acquisitions, Redundancy Consultation, Policies, TUPE
One Stop Shop -
If we can't meet your requirements then we will endeavour to find someone who can
Cost -
Tailored to suit your needs and budget
Free Initial Half-Hour Consultation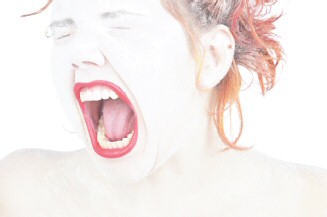 "SCREAMING IS NO GOOD WHEN THE DAMAGE IS DONE AND YOUR BANK ACCOUNT HURTS!"
Successful tribunal claims can seriously damage your company and your dreams
WANT HELP THROUGH THE EMPLOYER 'MINEFIELD'?
For more information call Sue Kingston at Kingston HR on:
Mobile: 07966 216561
E-mail: info@kingstonhr.co.uk