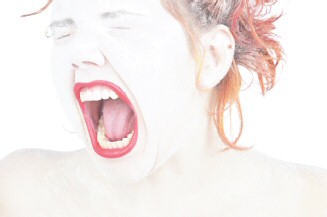 Sue Kingston, KINGSTON HR
Human Resource Consultant
Based in South West England with over 30 years experience.
Sue Kingston is a high calibre, professional based on an excess of 30 years experience as a generalist HR practitioner.
Kingston HR offers a Human Resource Consultancy service in the South West, primarily Cornwall and Devon.
Sue's expertise as an HR generalist enables her to represent a client and remain impartial in order to minimise risk to those involved.
Kingston HR offer human resource support to SME's based primarily in and around Cornwall and Devon.
Kingston HR has achieved success in a number of areas such as:
Disciplinary, Grievance and Appeal (procedures and management)
Dispute resolution
Tribunal risk assessments and defence preparation
Successful negotiation of Settlement Agreements
Bespoke Employment Contracts and Staff Handbooks
Robust HR Policies and Procedures
Job descriptions
Appraisals
Personal Improvement Plans (Performance Mananagement)
Maternity/Paternity Leave issues
Redundancy and Contractual Consultations
Implementation of HR structures in new start businesses both in and around Cornwall and Devon
Successfully mentoring individuals who may be establishing a career in human resources whilst studying for their CIPD qualification and, therefore, requiring guidance on the more complex areas of HR
TUPE issues relating to business transfers, re-locations and acquisitions
KINGSTON HR provides excellent support to small to medium enterprise in Cornwall and Devon who do not have their own human resource facility, but would benefit from having professional support on an ad hoc basis to deal with HR matters confidently to minimise risk to the business.
KINGSTON HR also is able to offer a support service to large organisations who wish to outsource any HR function or simply wish to benefit from independent input.
KINGSTON HR provides an independent and impartial element into any strategic or sensitive HR issue within an organisation. An approachable, personal, reliable, face to face service who will guide you through the human resource and employment law minefield to help you get the balance right.
Sue Kingston's job is to take the pressure off you when it comes to human resource management whilst you focus on growing your business in the Cornwall and Devon community.
Are you considering a Human Resource Consultant in Cornwall or Devon? Here are some of the benefits you can expect from working with Sue Kingston of KINGSTON HR: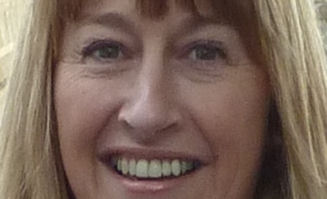 Initial consultation is complimentary, one hour maximum, no obligation
Confidence that your employment policies and procedures are compliant with employment legislation and best practice
Annual Service Support Agreements available or 'Ad Hoc' HR issues as and when required – a service to suit your needs and budget
An excellent alternative option to incurring expensive litigation – you can potentially halve your costs and benefit from on site support
Availability to suit your business hours.
KINGSTON HR offers an approachable, reliable, personal and friendly service to companies based in and around Cornwall and Devon.
KINGSTON HR gives you peace of mind that you are doing the 'right' thing by protecting your organisation and investment.
Get the balance right – solutions to help you and your staff perform more effectively and profitably.

Call Sue Kingston at KINGSTON HR on: 07966 216561 or email: info@kingstonhr.co.uk
FSB Gold Member since 2005 - visit the FSB website http://www.fsb.org.uk/info